Every so often, Grace and I have this amazing opportunity to work with close friends and family. It was such an honor when Marianne & Ricky decided to have I CANDI Studios as their official wedding photographer, which meant that we get to do their engagement session too.
This engagement session was a tad different. It was more of a family and engagement session. I've known Marianne for quite some time and she always spoke highly of Ricky, her fiancé, and their son Tavian. I was definitely looking forward to meeting both.
We lucked out when we scheduled this session months in advance — the weather was perfect. The sun came out to play and we were going to take advantage of it.
Although I was not the one behind the camera, it's always fun to see how Grace captures the moment while I look from the sidelines and make sure everything and no one gets in the way of her shot.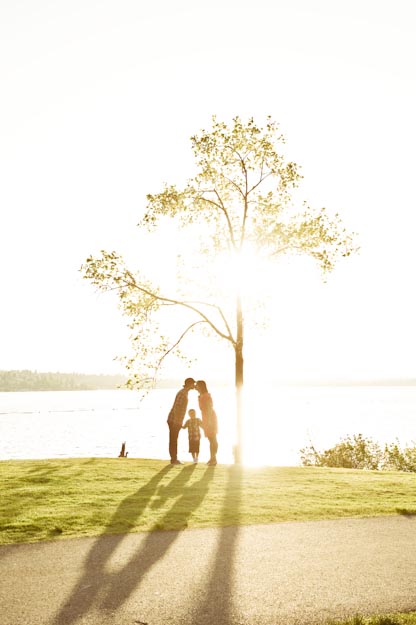 Who am I kidding? At this session, I was running around with Tavian. This 5-year old and I never ran out of things to talk about. He was so much fun and full of energy.
Tavian was quite shy at first and didn't want his photo taken. But after warming up to to us (took approximately 5 minutes), he was ready to smile — or make many different types of facial expressions.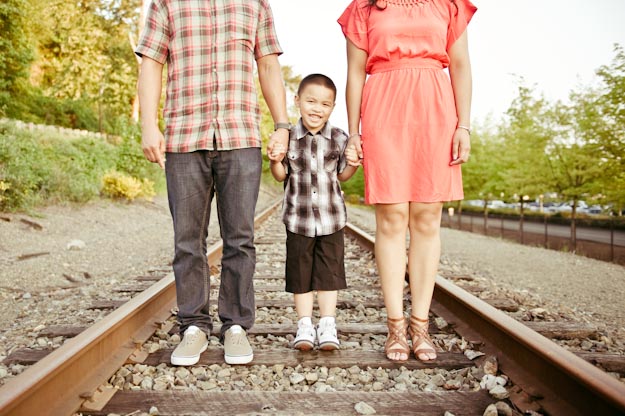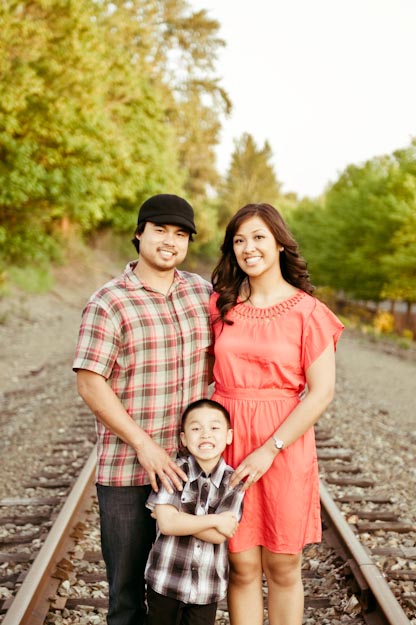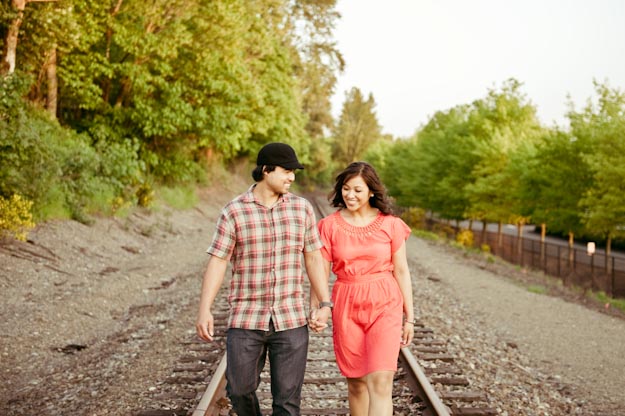 Even after 3+ hours walking around Coulon Park and smiling for us, this family never seemed to mind. Yes, Tavian may have said, "I'm done!" with conviction followed by a giggle, but he continued to listen to Grace (and me).
And in the end, Tavian gave his heart to his parents.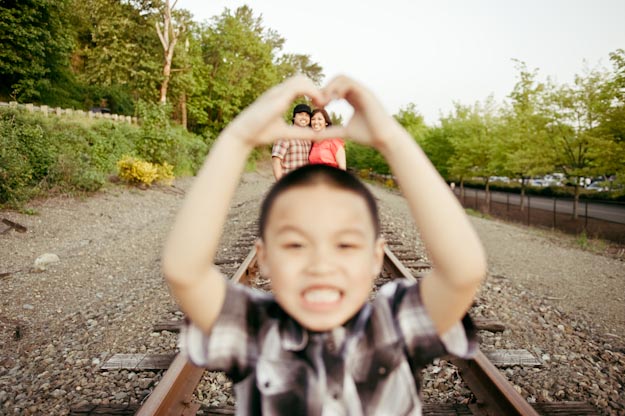 Thank you Marianne, Ricky and Tavian! This was one entertaining and memorable photo session. You have such a beautiful and loving family. We can't wait to photograph your wedding!