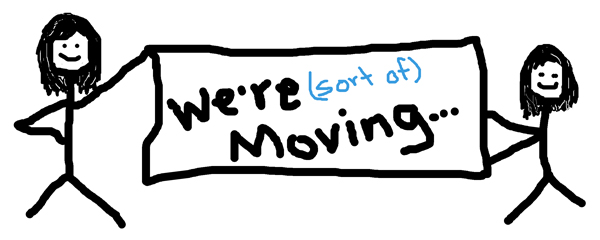 Yes, you heard us right. I CANDI Studios is moving (kind of).
Why "kind of" you ask? After seven years, we've decided to leave our studio's first "home" and continue our adventure elsewhere.
After this month, we will not have an actual studio space. No storefront per se. The outdoors, that warehouse, those city parks and playgrounds, your office and home, that will be our studio. Or as we like to say, "The world is our studio."
We're very excited to see what the future has in store for us. We get to play outdoors more (rain or shine) and find the quirkiest coffee shops in and around town.
So yes, we're moving … out of our studio and expanding to wherever the camera leads us.
Things we're not looking forward to: packing.  Coffee please...
* These illustrations were drawn by Jennifer (using a mouse).
Yes, she really is THIS proud of her stick figure drawing skills.