Meet Wesley and Chris. They're from Oklahoma and chose to get married in Seattle because they love our city. And boy-oh-boy, Seattle loved them right back! Because our plan was to take photos outdoors, I was on constant weather-watch for days. I can't help it. It's what I do.
Forecast called for 30% chance of rain and I was not about to take any chances with this lovely couple so we had our umbrellas in-hand the entire time. Luckily for us, not a single drop of rain showed up.
Love was definitely in the air that Halloween day. Tourists and Seattleites alike showered Wesley and Chris with constant expressions of "congratulations." Drivers waved and honked their car horns, people stopped and shouted cheers of congrats, and many asked if they could take photos of or with the couple. I lost track of how many times we heard this request and each and every time, Wesley and Chris were kind and graciously stopped and did so with a big smile.
I only got to spend a short amount of time with them but it's always so much fun and a privilege to work with amazing couples like Wesley and Chris. Congratulations again!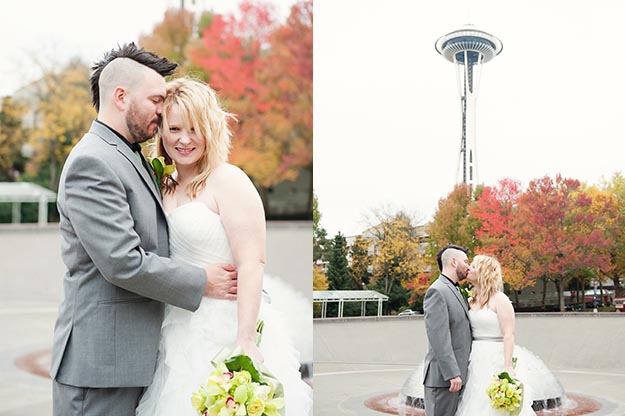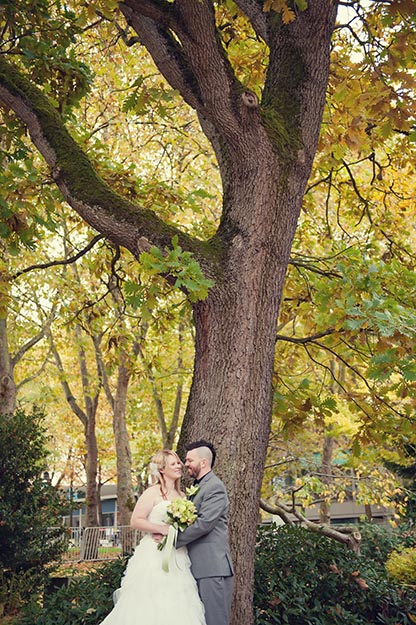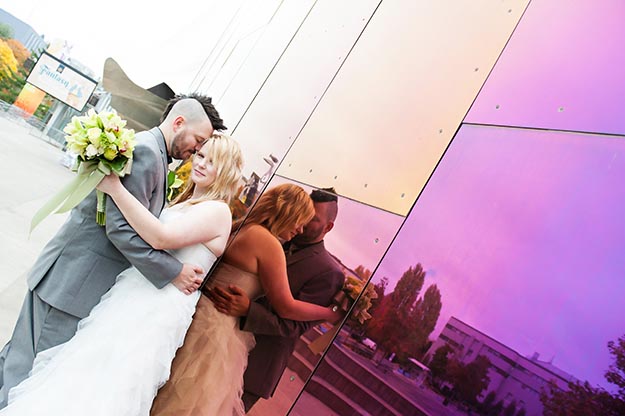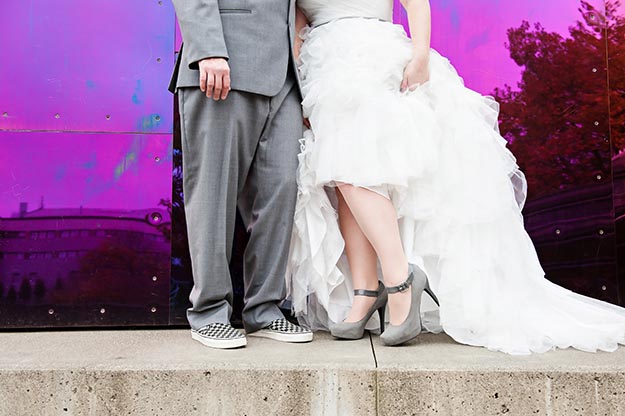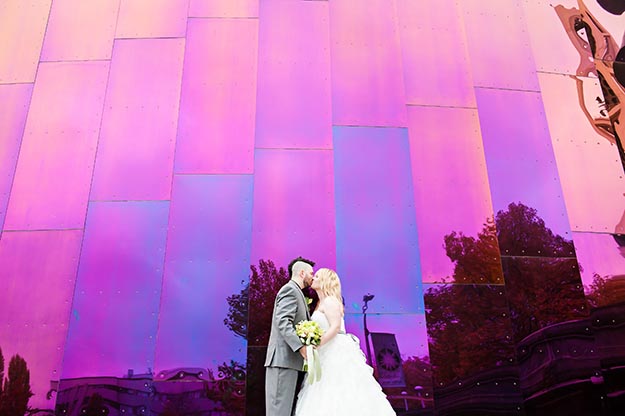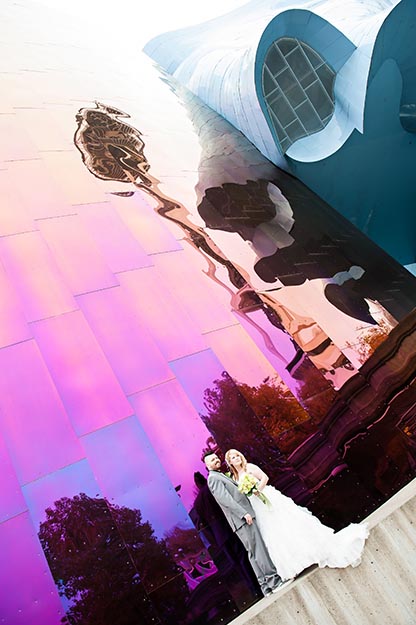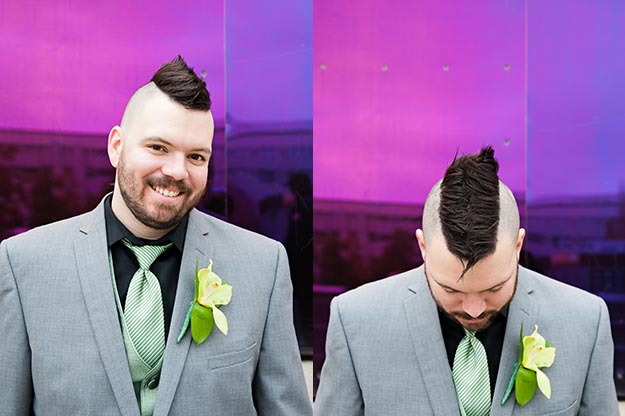 I think Chris wins the award for coolest hair style!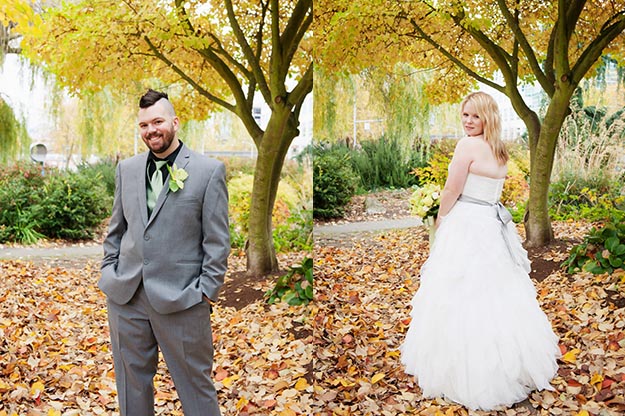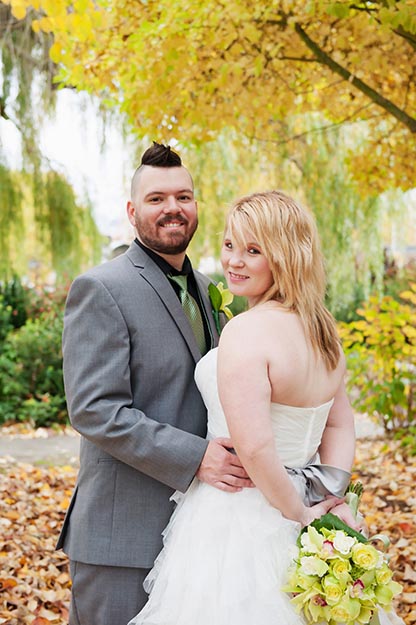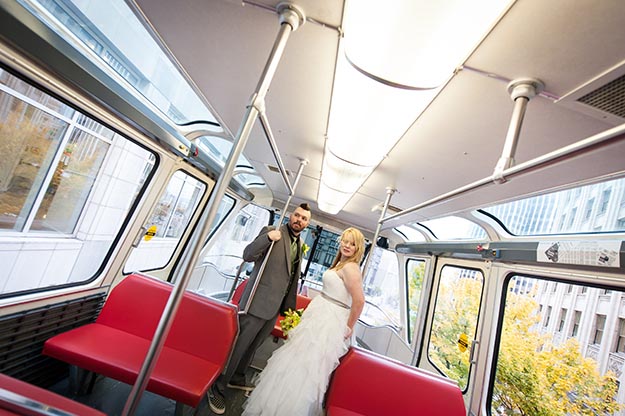 A quick ride on the monorail, but plenty of time for us to take photos.
One of the many times others stopped us to snap photos of the lovely couple.
Location(s): Seattle Center / Seattle Monorail / Westlake / Pike Place Market