Have you been naughty or nice?
With less than a week left until Christmas, you can feel the excitement in the air! The city has come alive with the hustle and bustle of the holiday shopping frenzy.
The end of the year is always a busy time for us, driving around and finishing photo projects. But even with our chaotic schedule, we stumbled upon one of Santa's best kept secret … where he keeps his elves during off-season! We're sure he's putting those elves to good use now and are burning the midnight oil.
Photos don't lie. See for yourself.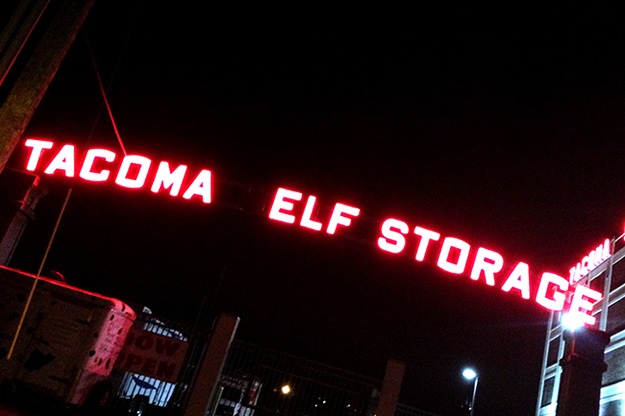 And after a few snap shots of this "Elf Storage" facility, we found a wandering elf …
This little elf named Jennifer was not very happy to go back to work. She loves her elf-sleep in her elf-storage a little too much. But Santa doesn't take "no" for an answer. So back to work she goes…
Happy holidays everyone!
[Camera used: iPhone 5]