I CANDI Studios brings the worlds of traditional and contemporary to produce a fusion of creative elegance and diverse energy in the photography industry. With excellent customer service, we cultivate a new perspective to your photography experience – we listen, we capture, we produce.
I CANDI Studios offers professional photography services in the Pacific Northwest. You'll find us all over Seattle and Tacoma, Washington. We do destination weddings and photoshoots.
Yes, we'll travel for you.
Professional services, affordable prices, priceless results.
I CANDI Studios offers a wide range of services including:
Portraits
At-home service
On-location
Corporate Headshots
Product photography
Actor's Headshots
Special Events
and more.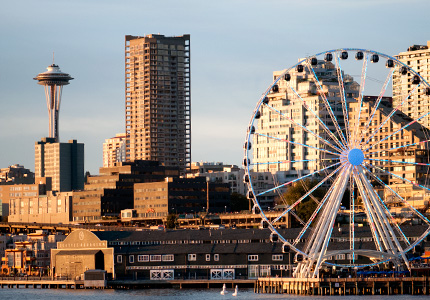 For more information, email
info@candistudios.com
or call 206.448.4200 and we'll be more than happy to answer your questions.
---
I CANDI Studios … The Beginning
Grace and Jennifer met at the University of Washington (Go DAWGS!) during their undergraduate years. Grace was studying communications and taking all the artsy fartsy classes. Jennifer on the other hand was taking a plethora of science and english classes. Amidst all their differences, photography was something they both had in common. Both quickly became best friends.
After college, Grace and Jennifer did the corporate thing and worked day and night. One random evening, Jennifer called Grace and said, "Hey, you know how we talked about you wanting your own photo studio and I want to start my own business…? Let's combine the two thoughts and DO IT." And so they did. (OK, it didn't happen instantly but you get the gist of it.)
In 2005, Grace and Jennifer opened the doors of their photography studio in Seattle's Belltown area. The rest is history … in the making.
Why "I CANDI" — what's in the name?
We spent many nights trying to figure out what the best name for our company would be. Since Grace is the main photographer, we opted for various versions of "Grace," "Lee," and "Photography" but decided against it. "Grace Lee" is too common. Just google the "Grace Lee project" if you don't believe us.
After playing with word combinations, "eye candy" seemed to stick with us. "Eye candy"=candy to the eye; pleasing to the eye — we knew we had our name but wanted to play around with the spelling. And no, it wasn't to copy Apple.
Get to Know Us
We're completely opposite. Some may think this could be detriment to our business, but we think it's the reason why it has worked. We voice our opinions and in the end, learn to compromise and find the best solution.
Grace is …
tall(er) than Jennifer
the realist
focused
very artistic
"in the now" thinker
unable to program her iphone
coffee lover
reading the gossip column (for current events, of course)
Jennifer is …
vertically challenged
the dreamer
probably daydreaming
"stick figure drawing" guru (very proud of this skill)
thinking 2 steps ahead
tech-savvy
social java drinker
reading Engadget, Techcrunch and Lifehacker