I met Katie and Maitland about 3 years ago at our first session together — it was their 2nd Wedding Anniversary. You can imagine how thrilled I was when they reached out to me again for another session —  this time, with a new addition to their family, beautiful baby girl Sloane.
It was a perfectly overcast morning and what better way to spend "a perfect Seattle day" than at Pike Place Market. The market was just starting to wake up as we walked by all the stores and vendors. We had a lot of catching up to do since the last time we were together. Of course, the highlight was Sloane. I have to say, she is probably the most relaxed and chill baby whom I've ever met. The biggest "problem" we had with her was that her uberly cute boots kept falling off. No problem, really. Everyone loves barefoot babies.
One of the many reasons I love my job is being able to work with my clients time and time again. It's a privilege being able to document a moment in their lives as they continue to grow and change … to capture their story, our story, together.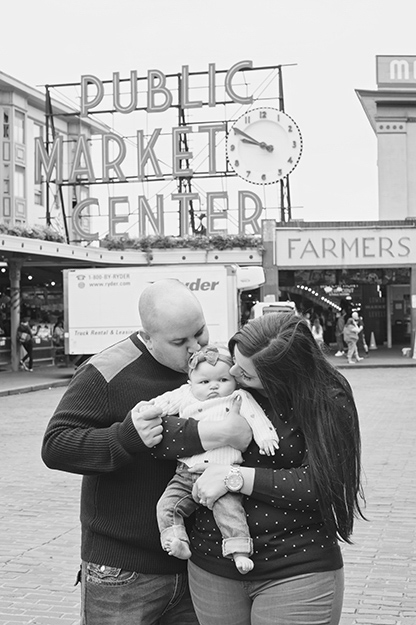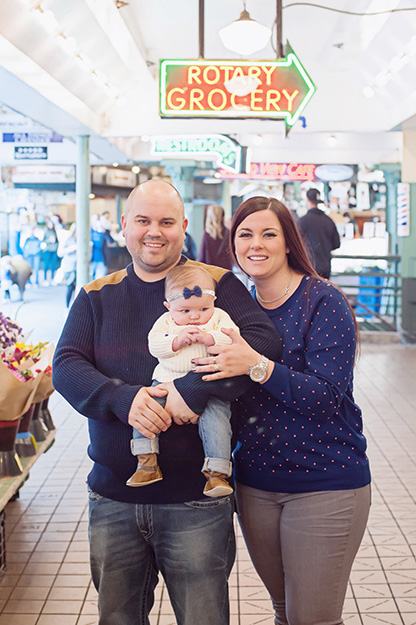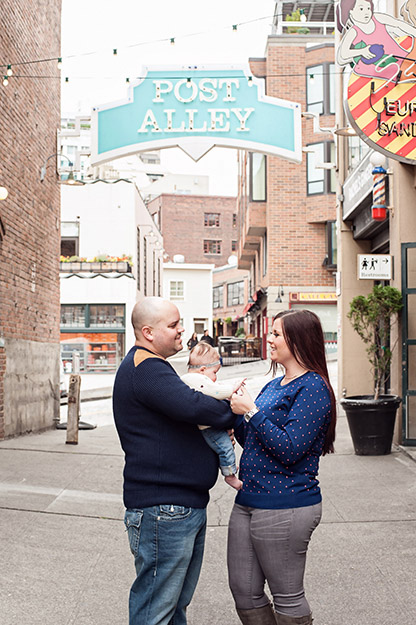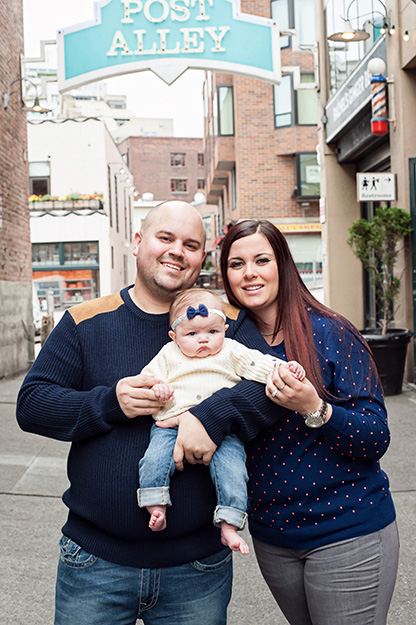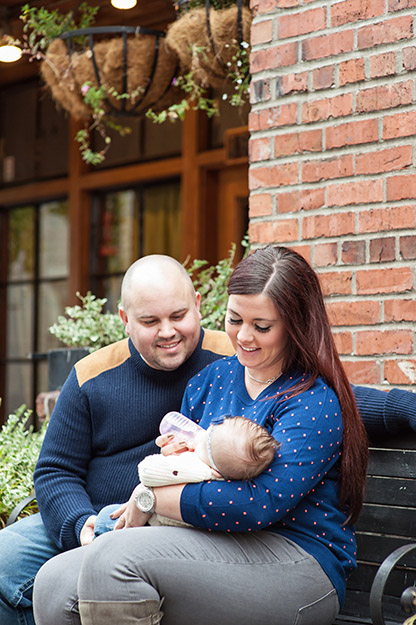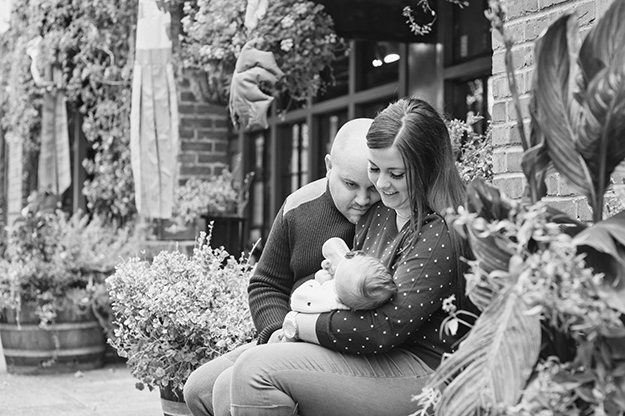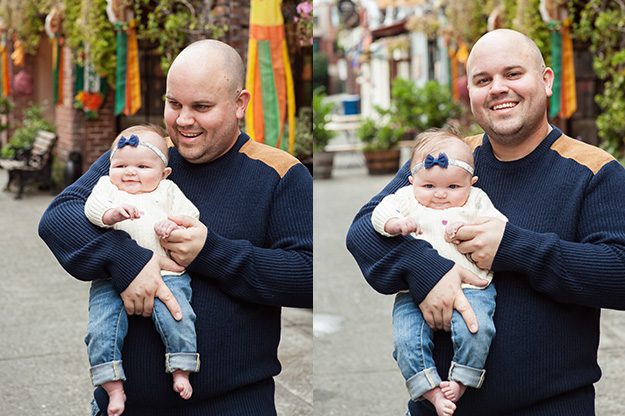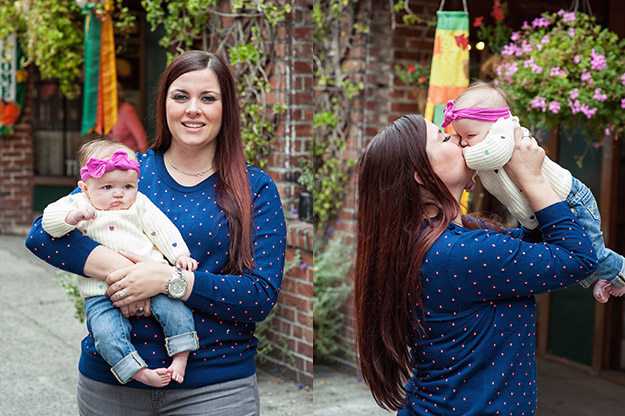 The many faces of Sloane. Love her cheeks!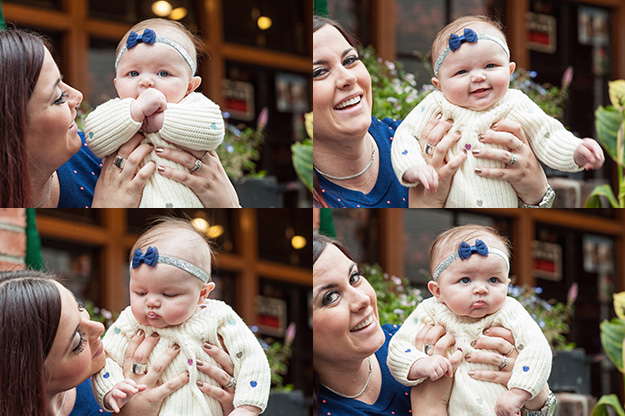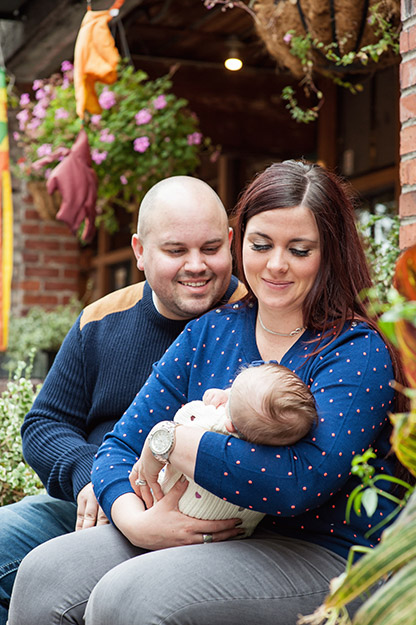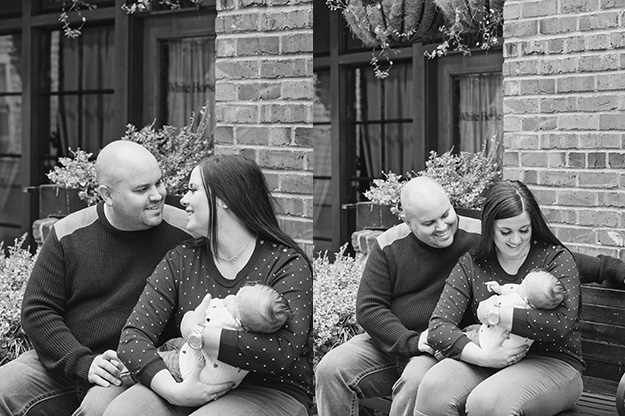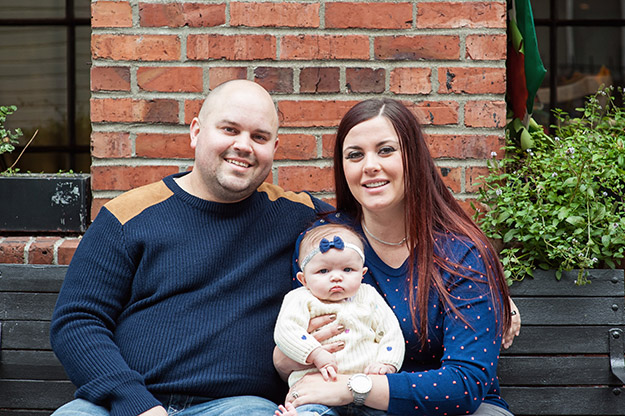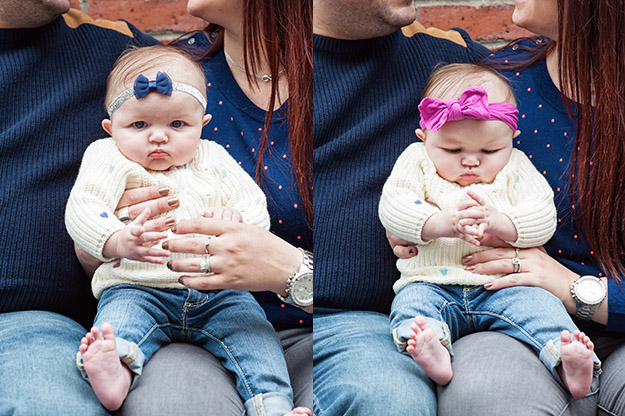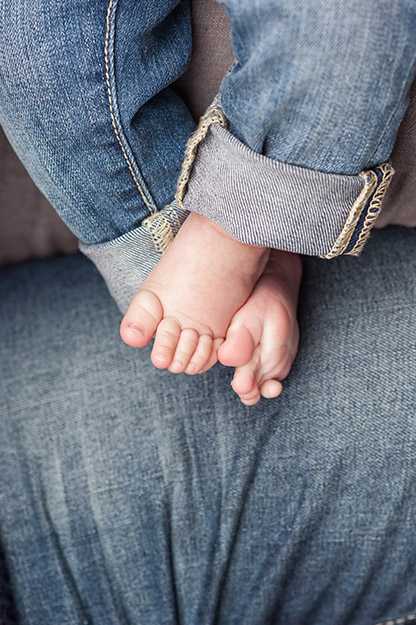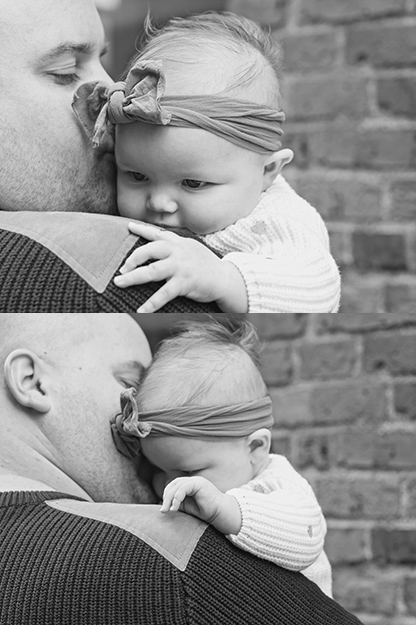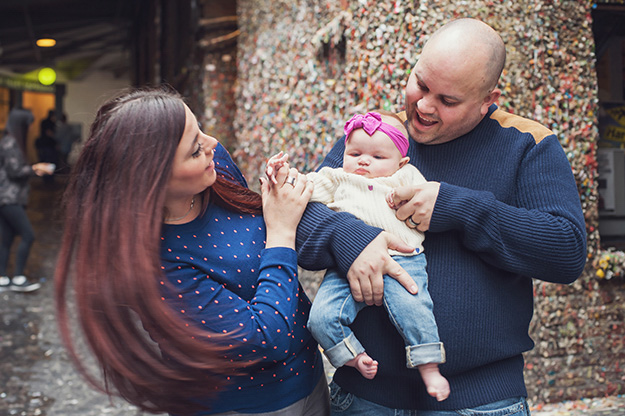 You have to visit the sickly, cool, minty gum wall when at Pike Place.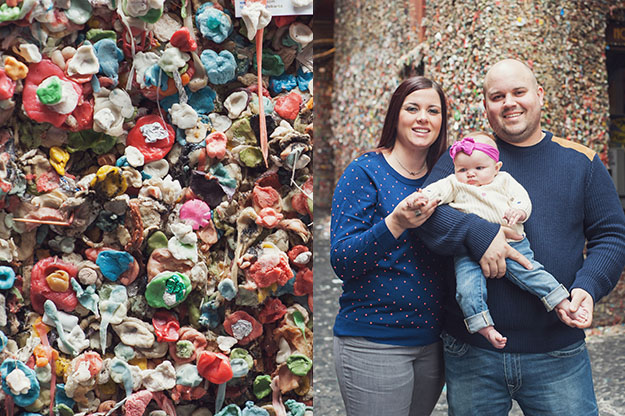 To my good friends, I can't wait to see where these next few years take us!