Meet the Klippert family. We were honored to take photos of their beautiful family in their gorgeous home on a chilly winter day. You could feel the crisp air through multiple layers of clothing but that didn't stop this family from smiling, laughing and posing for us.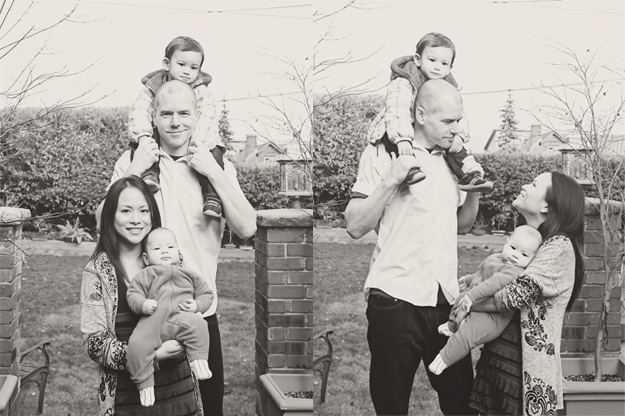 Baby Levi was the most relaxed, chillaxed 3-month old kid in town. He stared, smiled, giggled, and didn't mind a big camera inches from his face. We moved him, changed him and fussed all around him but he hardly made a single peep. He even fell asleep on us for awhile!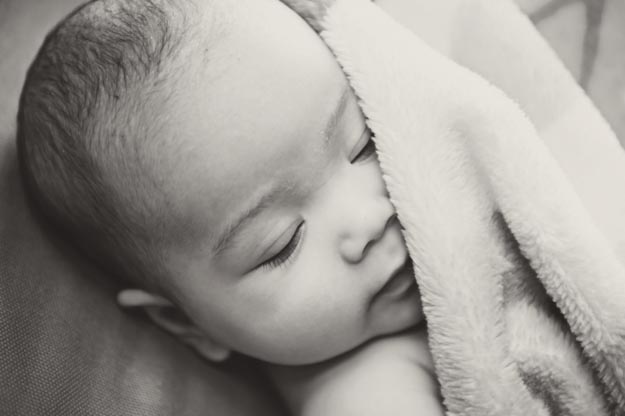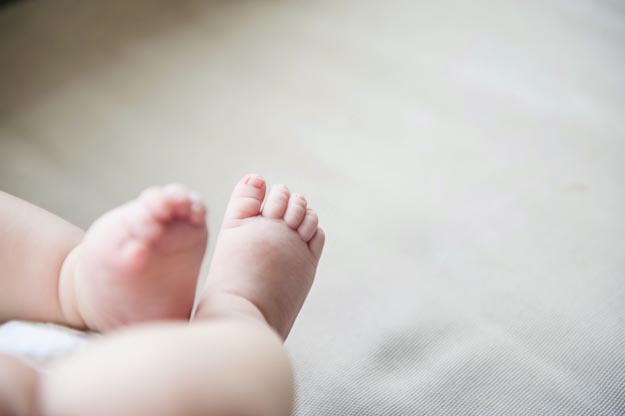 Two-year old Jakob had lots of energy and was very excited to have company over so he could showcase his awesome dancing skills. It didn't take much for him to warm up to us. We played, he copied everything we said, and gave us a tour of his home. Then of course, he danced.
Once in a while, we'd catch him sitting down so he could tell us a story about his baby brother. He loves his brother.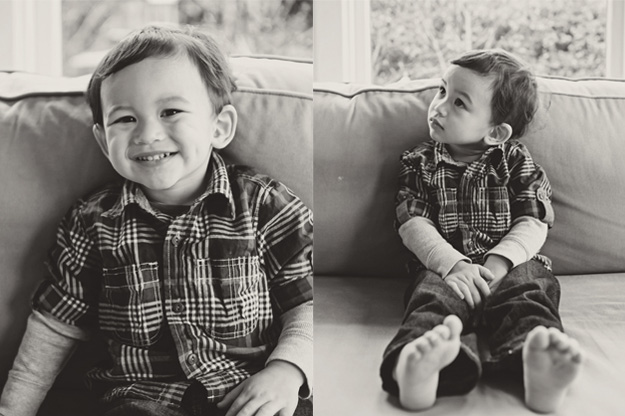 Can they be any cuter?!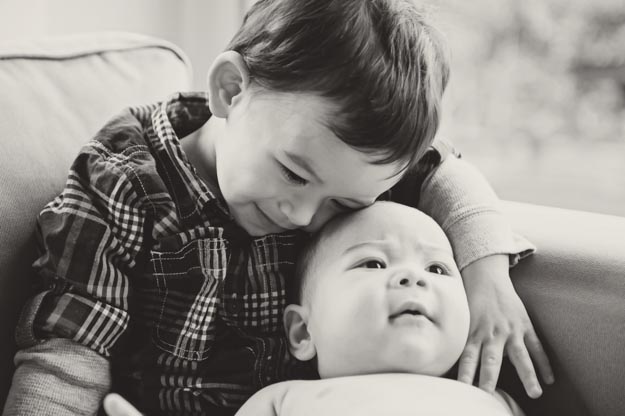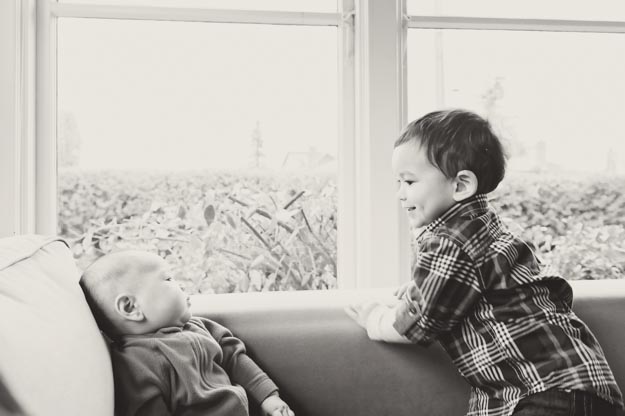 These family photos were simple to capture. This is probably the smallest room in the house but we just loved the light streaming through the windows. And then we found out it was the room where they spend most of their family time together. How perfect is that? They had their family snuggle time, and we just snapped photos along the way.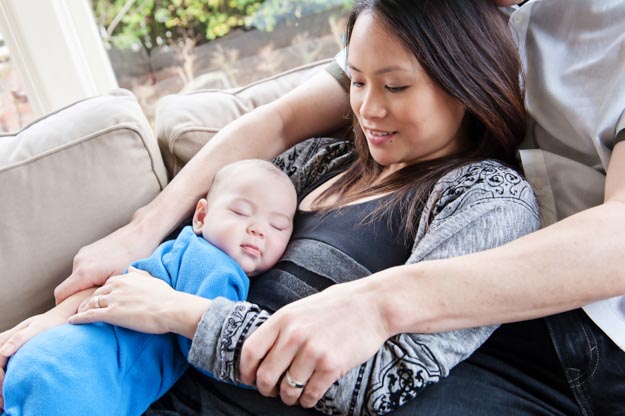 Love ♥ Love ♥ Love