Happy Friday! Since everyone's been working hard, I figured I'd post something to get us through the day and make us smile.
A little back-story: Meet Lucas (4) and Zach (3). I've known their family for years and have been taking their photos before they could say my name, or remember my name. Who am I kidding? Lucas still doesn't know my name, or pretends not to. Every time I see him I get asked, "Who you are?"
Then he'll smile and run away. But when I have a lollipop or little car toys in my pockets, he will miraculously know my name and want my attention, "Grace … GRACE … GRAAAAAACE!!!"
Kids… gotta love them!
Given all that, these aren't really "before and after" photos per se but is my version of the concept. It's more of a, "What it takes to get that shot."
"Before" is what happens while I'm trying to set up the shot I want.
"After" is finally getting the shot I want or was hoping to capture.
Before …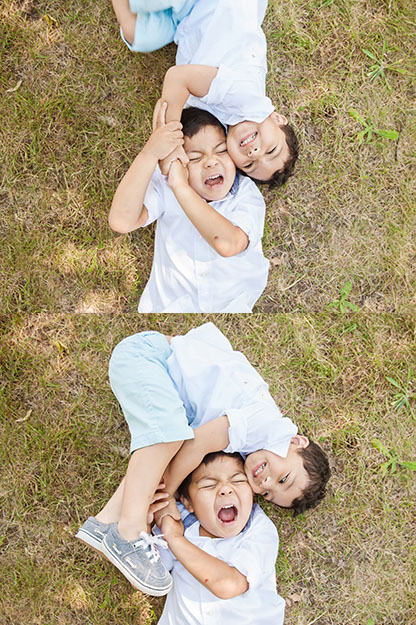 After …
So sweet right? Hehehe.

Before …
These boys are a little camera shy.
After …
Before …
"Be quiet Zach!"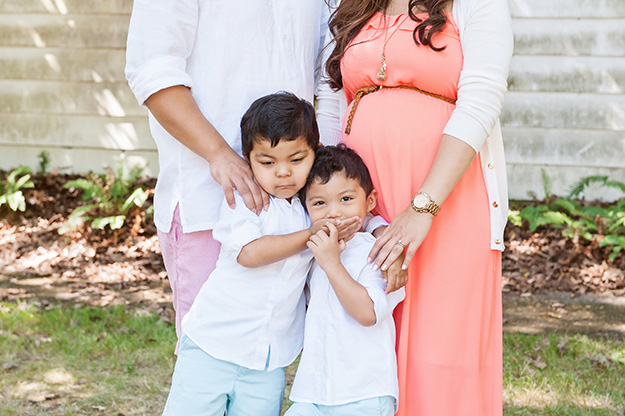 After …
Before …
And there he goes.
After …
This is one of the reasons why I love working with kids. You never know what is going to happen during the session. And I don't know about you, but I I love both the "before" and "after" photos. It shows true character of each individual. Kids will be kids.
More images from this session will be coming soon — stay tuned!